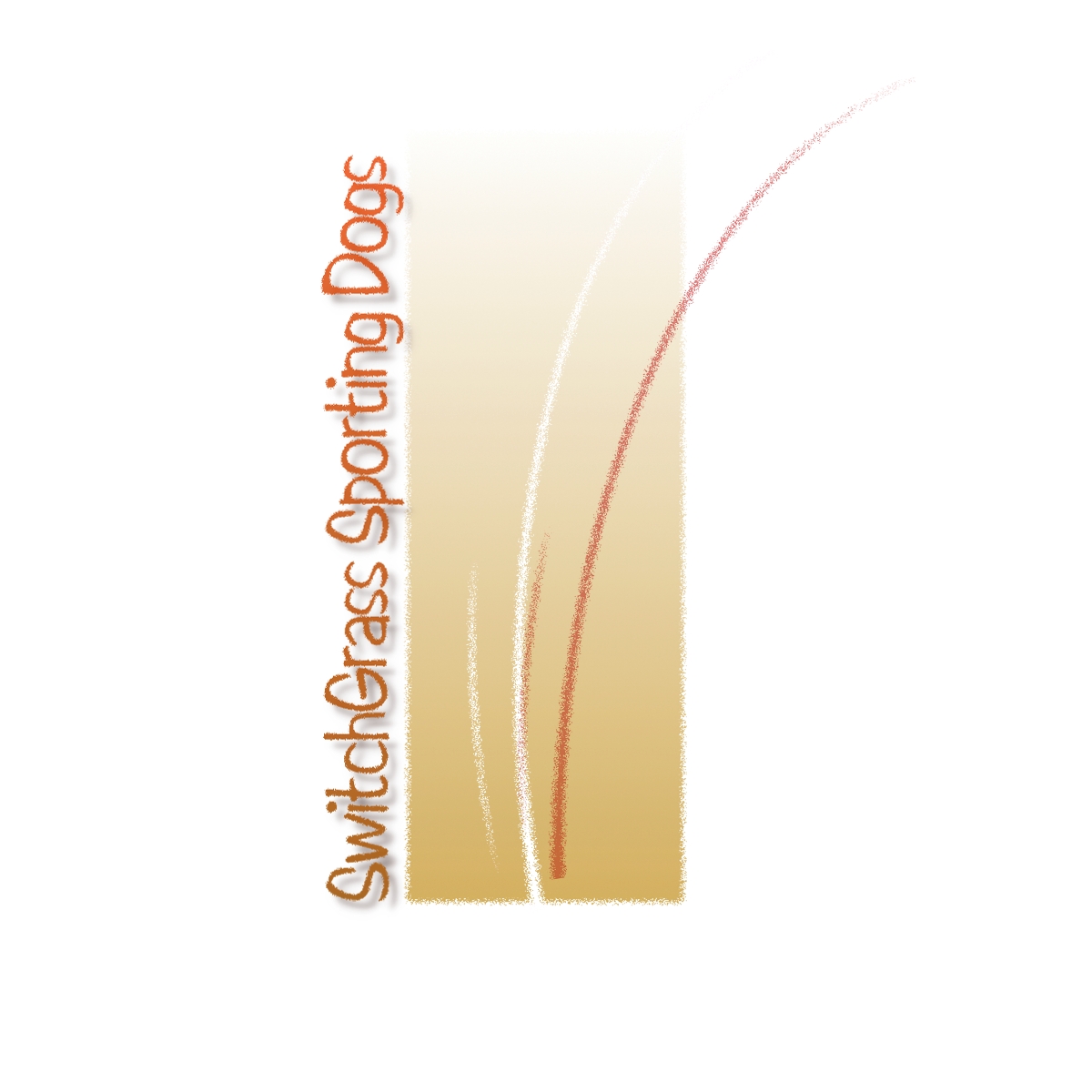 SwitchGrass Sporting Dogs, LLC
Home Our Dogs Contact Kennel Accomplishments
Copyright (C) 2021 SwitchGrass Sporting Dogs, LLC All Rights Reserved
We began our adventure into purebred dogs and the dog sport in 1998 with the purchase of our first Golden Retriever, Rusty. Unfortunately, like many first time dog purchasers we didn't do our homework and ended up with a puppy mill puppy. He was an outstanding companion and hunter, but his conformation left much to be desired. Rusty was victim to an unfortunate accident before he was 2.

Armed with more knowledge, we began our quest for another Golden in 1999. We met our breeder at a dog show in Omaha, Nebraska and began cultivating our relationship. We attended numerous shows the year we waited for our puppy to come and learned much in preparation. Sammy was used in many areas of the dog sport. He was a hunter, used to train and competed in obedience and conformation. He also was victim to an unfortunate accident at 2.

Prior to losing Sammy, our breeder encouraged us to consider a breed other than Goldens. Despite our initial reluctance, we heeded her advice. We decided on the Wirehaired Pointing Griffon based primarily on their hunting traits and the lack of grooming required for the conformation ring.

Jay is an avid hunter, having grown up with his father being a Conservation Officer with the Iowa Department of Natural Resources. He is a member of the American Wirehaired Pointing Griffon Association, North American Versatile Hunting Dog Association and other conservation organizations.